We've worked on a huge range of lofts throughout London, Essex, Hertfordshire, and the Home Counties. You can see a selection of our lofts below with details about the build, finish, and what the clients thought of our service.
If you'd like to ask a question about any of these case studies or build a similar loft conversion in your home, just get in touch. We offer free assessments to make sure that you get an accurate price for the project and to give you the opportunity to ask us any questions you may have about building a loft conversion.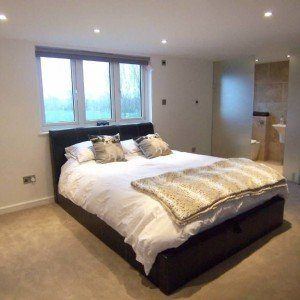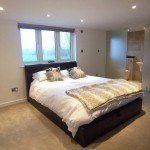 This spacious and comfortable loft conversion includes a large double bedroom and compact bathroom. The additional headroom from the dormers and spotlights in the ceiling makes the room feel more like the rest of the house, rather than a loft conversion addition.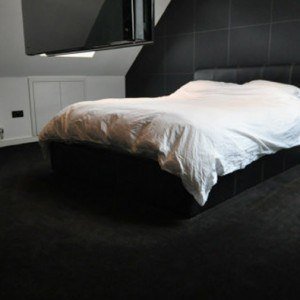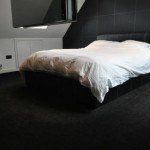 This sleek Velux loft conversion includes a textured feature wall, black marble wet room, and a roof-mounted television. The build quality and finish make give it the look and feel to replicate a boutique hotel, which is exactly what the clients wanted.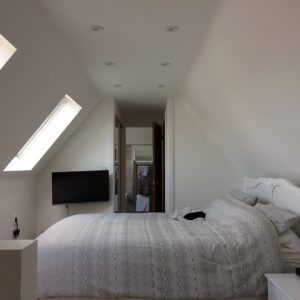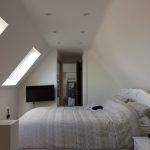 This Smart Velux loft conversion includes a double bedroom, spacious wardrobes and a luxury ensuite bathroom.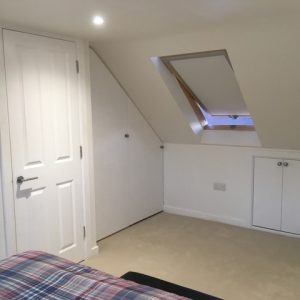 This spacious dormer loft conversion including a double bedroom, wet room and custom made wardrobes.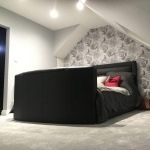 This spacious luxury loft conversion includes double bedroom, bathroom and walking in wardrobe.